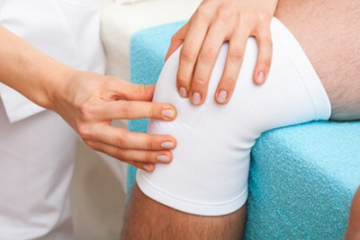 Posted on
Your Sports Injury Needs Our Attention
If you intend to continue your sport in the long term, you need to seek out your local Newcastle sports injury specialists (that's us) to get treatment, advice and prevention strategies before you develop long term problems. Our expert physiotherapy makes the difference between an acute problem becoming a chronic problem.
Some people initially have the idea that because they don't receive payment for the sports activities they do, their exertion is less strenuous and therefore takes a lesser toll on their body. But that's not necessarily true and bypasses the fact professionals have physiotherapists who help them to prevent injuries and recover quickly from any ailment that arises. In fact, we are one such Newcastle sports injury specialist for the Elite Newcastle Gymnastic International Squads. But our expert advice is for everybody.
Sometimes people believe they know best as the pain seems minor, or they've had the problem before and it has 'gone away'. Ironically, the return of the ailment is not seen as an indication that help should be sought. But with our '5 by 5' guarantee, even the proudest sports enthusiast can learn from our specialists and heal quicker as you know we have an almost infallible success rate of helping people within the first 5 sessions.
Lots of sports injuries are covered by our team. To name a few: sprains / strains, muscle tears, stress fractures, swelling / bruising, back pain, neck injuries, shoulder pain etc. The full list is on our website alongside the plethora of therapies our experts are qualified to use, from soft tissue mobilisation to electrotherapy and more. We are transparent about the process, what your specific problem is and how you can prevent further problems because we were founded by a genuine commitment to helping people.
Your body doesn't know what you do for a living: it knows that physical activity puts a greater strain on areas like muscles, joints, tendons and ligaments, and your brain responds to pain. The longer you procrastinate on fixing a problem – new or recurrent, the longer you will experience pain and be unable to prevent further injuries. Physiotherapy is an area of expertise for our (Newcastle) sports injury specialists and the information you benefit from is invaluable.
If you would like to enquire about getting the best sports injury treatment for you, please contact us today.