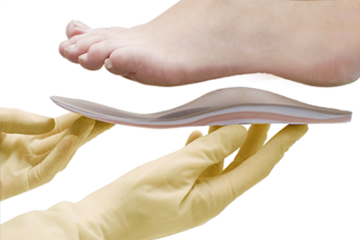 Posted on
Leave Foot Pain Behind
There's a whole host of foot problems that people experience throughout their life and most will agree that there aren't many issues worse in terms of chronic pain than the persistent ache of an injured foot. Painful feet can lead to limping, cutting down on exercise, and likely some irritability!
If you suffer from persistent swelling and pain, there could be many reasons as to why. The problem may not necessarily be centred in your feet, as conditions like low blood pressure and diabetes can contribute heavily to swelling and pain in your extremities.
Alternatively, there are many localised problems such as if you have sustained an injury or suffer from painful longstanding verruca. In either case there are therapies that can ease your foot pain.
Localised problems can often be eased with routine chiropody, where we can treat verruca, ingrown toenails, corn and callous removal, diabetic foot care, and more. Your chiropodist may want to watch the way you walk and stand, as well as checking the circulation and sensation in your feet.
Our appointments usually last 30-45 minutes, where our chiropodists gently and painlessly treat your feet for both pain and cosmetics, ending in a therapeutic massage.
More generalised issues can also be treated by chiropody but it may be recommended that you supplement chiropody with other treatments. For example, poor posture can be improved through Pilates or poor circulation can be improved through exercise and therapeutic massage.
We're also experts in bespoke orthotics, tailoring shoe inserts to assist in correcting the way you walk and better support your feet day to day to ease pain overall.
If you'd like to leave foot pain behind you can book an appointment with us online or call us on 0191 284 9111.