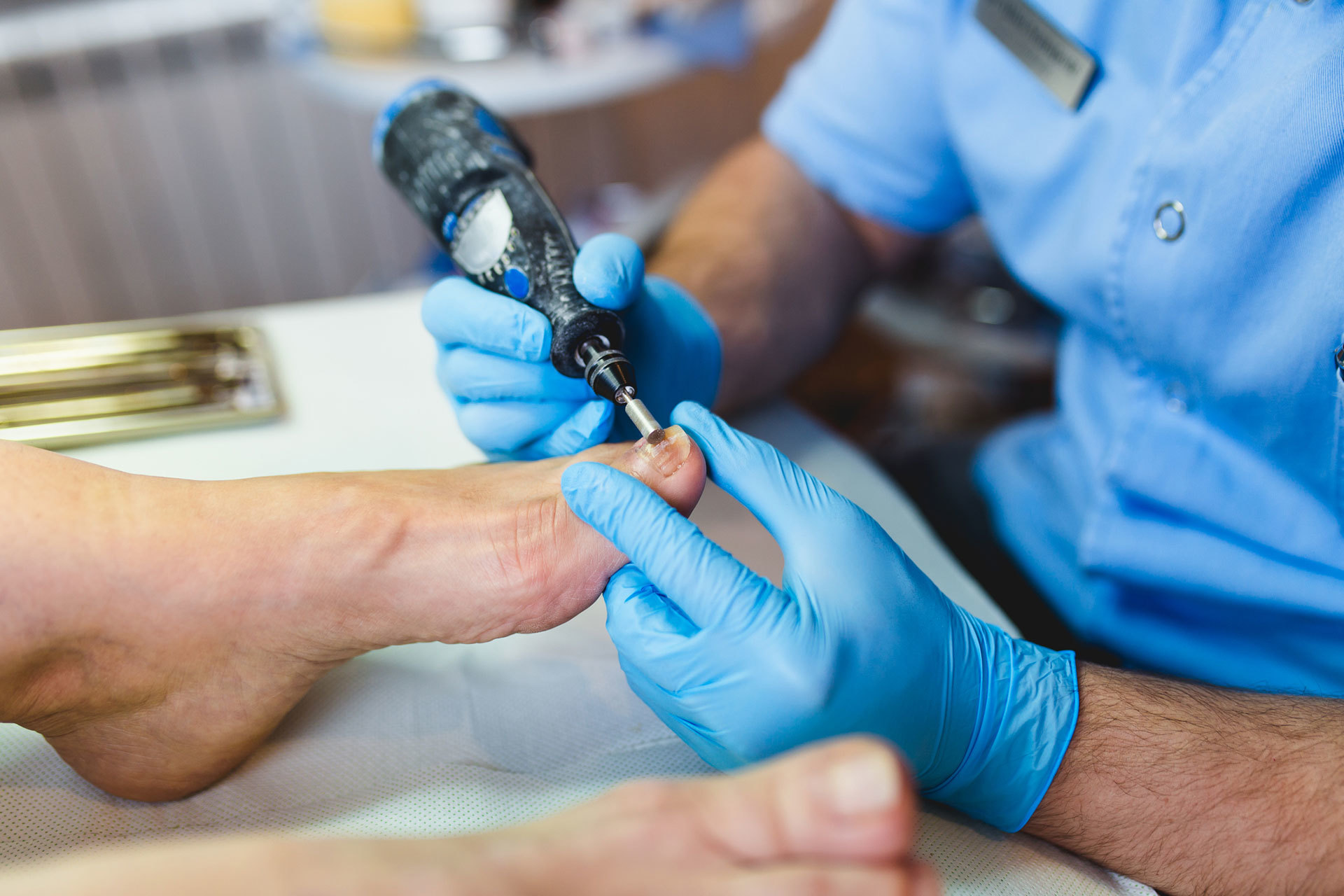 Posted on
We offer the increasingly popular Lacuna Method for our clients in the Newcastle area. Find out more about this effective fungal nail treatment in this blog.
Our fantastic podiatrist, James, is trained in the latest effective, pain-free treatment for fungal nail infections? The Lacuna Method™ is a great treatment for fungal nails that involves drilling micro-holes into the damaged parts of the nail to allow treatment to better reach the nail bed. The frequency and duration of the application of these fungal nail treatments will also be advised by your practitioner.
Importantly, as your nail bed heals and the nail continues to grow, the holes will naturally grow out and you will be left with a lovely toenail once again.
What causes fungal nail infections?
Fungi, yeast, and the dermatophytes that naturally live on our skin can get into cuts and other traumas around the nail – caused by things like ill-fitting shoes – can get under the nail plate. The moist and warm environment is perfect for fungi to thrive, which can cause many irritating, painful, or unpleasant symptoms.
The treatment of these symptoms is notoriously difficult because the nail plate itself acts as a barrier to the infected area. This is where The Lacuna Method™ comes in, by allowing topical treatments to directly access the nail bed.
Do I have a fungal nail infection?
This first sign of fungal nails is changes in the texture or quality of your nail/s. These tend to be the thickening and yellow-brown discoloration of the nail plate itself. They could also become crumbly or brittle, misshapen, and may even lift away from the nail bed.
Check list:
· Thickened Nails
· Crumbly or Brittle Nails
· Distorted in shape or Lifting
· White, Yellow or Brown Coloured Nails
· Nails without a Healthy Shine
If you have any of these symptoms, ensure you visit us at Gosforth Physio and Wellness. We offer various services of podiatry in Newcastle but if you're interested in those or The Lacuna Method™, please visit our website or contact us on 0191 284 9111 or via wellness@gosforthphysio.co.uk.