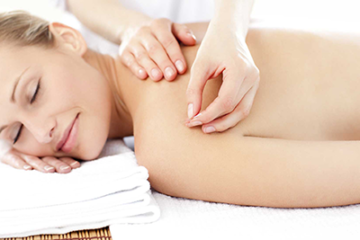 Posted on
The Difference Between Acupuncture and Dry Needling
Here at Gosforth Physio and Wellness we offer you a variety of different therapy types to help you live an active, and pain free life. Two of these treatments are acupuncture and dry needling, both similar looking therapies, but what is the difference between them? Each involve the insertion of thin needles into certain parts of the body, but the rest of the similarities stop there.
Acupuncture
Acupuncture is a key component in traditional Chinese medicine and is believed to date back to 100BC. The body has a natural flow of energy called Qi, moving through channels called meridians. In Chinese medicine, it is believed that this energy can get blocked, causing pain and discomfort and a variety of other symptoms. Acupuncture helps remove that blockage of energy. Thousands of years later this practice is still used, and is just as effective. Acupuncture can be used to treat headaches and migraines, chronic pain – including for the back, neck, knee and arthritic pain. It can also be used to treat insomnia and help boost immunity and speed up recovery following cancer treatments.
Dry Needling
Dry needle treatment is relatively new compared to acupuncture and is widely based on Western medicine. Dry needling was created in the 1940's when doctors identified most of the trigger points within the body that can cause pain. During a dry needle session, the needles are inserted into these trigger points (areas usually occurring in the muscle that cause pain or discomfort). When inserted, they can elicit a response leading to a release of tension in the affected area restoring it back to normal function. Dry needling is not intended to treat issues with Qi or release toxins from the body through natural cleansing of the lymphatic system as acupuncture does.
Typically, dry needling is used for pain management and sports rehabilitation. If you would like to find out more about each of these needle therapies and how they might help you with your pain and discomfort, then call us on 01912 849111 or visit our clinic to book an appointment.