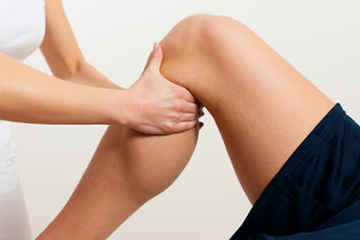 Posted on
Can Massages Really Treat Stress?
Most people are stressed in their everyday lives. Stress is unavoidable, like taxes. That's why massage therapies like the deep tissue massage Newcastle physiotherapists deliver were invented to treat the problem. When you can't get rid of the problem completely, it makes good sense to come up with ways of mitigating it. The stress that permeates from our minds to our bodies gets stored there. Tense shoulders and stiff necks are often a sign somebody's physiology has been impacted by stress. Luckily, a deep tissue massage is both enjoyable and beneficial.
A deep tissue massage helps to release muscular tension that has become a chronic problem. When physical issues effect our everyday lives, the fear arises that maybe we won't return to normal again; suddenly, we are appreciative of the times we didn't have back pains or a blocked nose. The physiotherapists performing deep tissue massage in Newcastle understand how to get people back to their usual state quickly. Our clinic houses sports injury specialists, and deep tissue massage is used as part of the strategy for helping sports professionals and hobbyists to recover from injury.
Naturally, the common mental health problem of anxiety can also lead to the kinds of problems a deep tissue massage can treat: hip pain, spasms, high blood pressure etc. It is reassuring for people struggling from mental health issues to know that a service such as a deep tissue massage in Newcastle – or wherever they are based, can help them to feel better. Massages are enjoyable in part because the pressure applied to the targeted body areas stimulates feel-good chemicals like serotonin and oxytocin. Scientifically, you are guaranteed to feel good while any muscle tension or arthritis issues are treated.
The professionalism of our team only adds to the experience. In a comfortable environment with experienced physiotherapists who have a passion for what they do, you are sure to feel relaxed and know your physical symptoms and the stress that impacts daily life is being counteracted effectively.
If you would like to enquire about our deep tissue massage at Gosforth Physio & Wellness, or if you have any other questions, please contact us today.