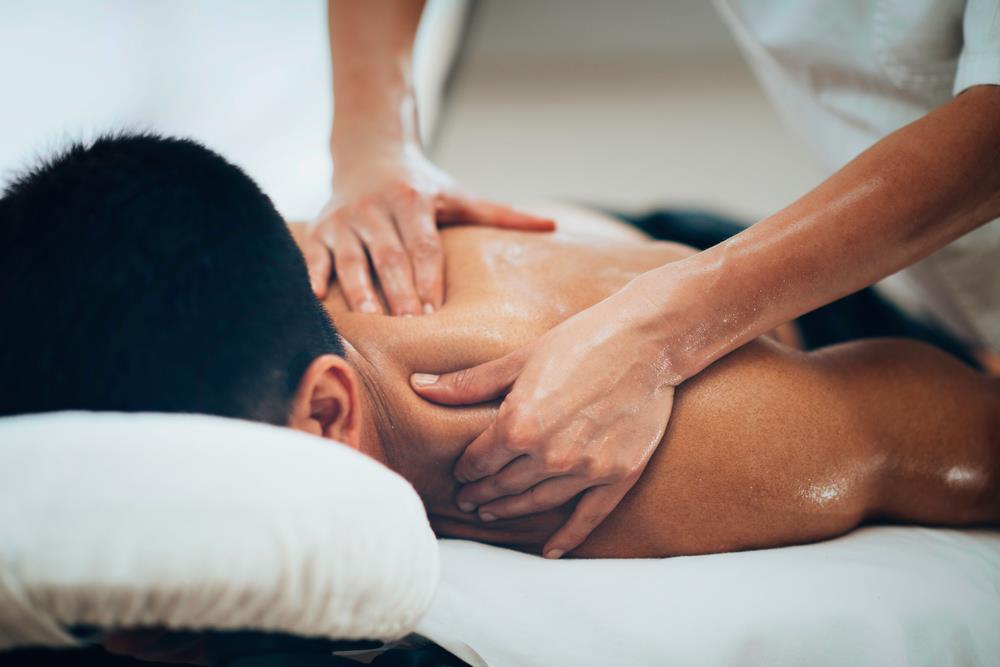 Posted on
M-A-S-S-A-G-E
It's easy to think of massage as a form of indulgence, purely for relaxation purposes. While there's no denying that this therapeutic practice is bound to loosen you up and make you feel more at ease with the world, it has been proven to alleviate a number of conditions and better symptoms in people from all walks of life. Conceived in 2700 BC by the Chinese, it wasn't coined 'internal medicine' for nothing. Read on to see just how medicinal the practice can be.
M- Myofascial pain syndrome: This condition is a chronic pain disorder that affects the muscle fibres causing constant pain in the affected area. Typically a result of repetitive contractions, it can be a result of repetitive strain or excessive weight bearing. By working and loosening the muscle fibres, massage aims to reduce pain and prevent further contractions.
A- Anxiety: People who suffer from anxiety often experience muscle tension, headaches and negative thoughts. Studies have shown that massage therapy promotes relaxation and alleviates pain in sufferers and as the practice is usually done in silence, it prevents the individual from vocalising their anxious thoughts, which is a good way to stop them dwelling.
S- Sports injuries: Often a sports-induced injury comes with swelling to the affected area. The kneading and stroking of a massage can reduce swelling, by drawing fluid away from the area and breaking down toxins that have built up in the surrounding tissues.
S- Sleep improvement: A soft tissue massage can improve sleeping patterns, which is a very important part of recovery from any injury. Going to bed in a state of high tension because of vigorous activity or stress, the chances are that you'll not get a full nights rest. Because massage reduces this tension, it promotes deeper and longer sleep.
A-Accelerated immune system: Studies have shown that massage can increase immune function, even in people with HIV and cancer. Most researchers believe that this is because massage stimulates the production of white blood cells which carry antibodies around the muscles and fight off infections.
G- Good circulation: Massage therapy helps to improve circulation which is beneficial to a number of ailments. By improving the blood flow and lymphatic circulation throughout the body, waste is removed more efficiently and the muscles have better oxygen and good supply, meaning healing times can be reduced and performance in sports is bettered.
E- Extra Flexibility: Soft tissue massage involves stretching the muscle fibres through kneading and firm stroking, which over time, can lead to increased flexibility. If you are prone to muscle tightness or sports injuries, reducing tautness in this way can improve your flexibility after just one session!
At Gosforth Physio & Wellness, we have a number of different massage techniques. Whether you need deep tissue, soft tissue or sports injury treatment, our trained professional's liaise with you to make sure we're targeting the right areas in the right way. Just call us on 0191 284 9111 or email wellness@gosforthphysio.co.uk to book.